N/A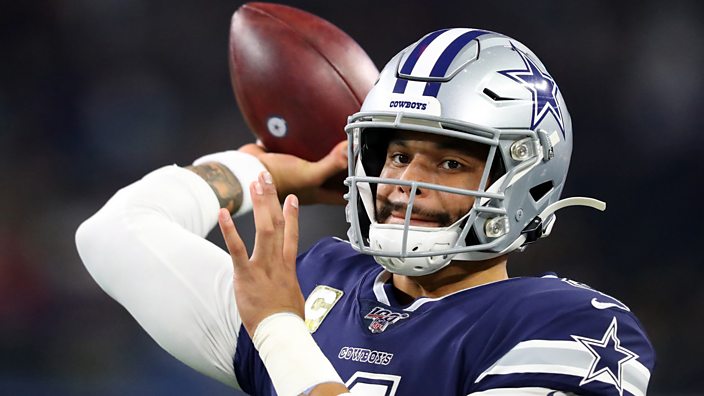 Gettyimages
The internet loves the NFL's Dak Prescott and his weird warm-up routine
Everybody is shaking their hips and doing 'The Dak'.
The real story though seems to be his idiosyncratic warm-up routine.
There are now two distinct phases of our life: before we were introduced to The Dak and after we were introduced to The Dak.
The internet has had a field day with this, taking guesses at what may have been playing through his headphones.
'Dak dancing' is the new 'dad dancing'
This meme is stayin' alive...  
Dak gets down to Freak Nasty
Incidentally, this is our favourite song about taramasalata.
Someone please invite us to a wedding so that we can pull out this move.
Some people took a literal approach
We dare you to stay seated next time this comes on.
It was always going to end up here...
It was only ever a matter of time before someone put Shakira over this.
For sheer innovation, we commend whoever made this.
There, you've learned something new today. Go show your mates.